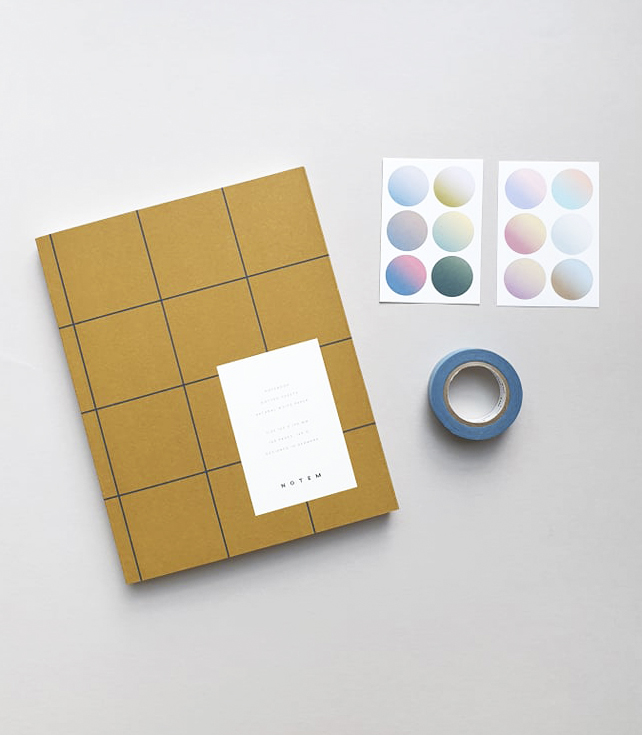 Dot Journal Gift Set // blue and ochre
150 DKK
We have put together a journal set for creative minds.
This gift set contains:
1 notebook with dotted sheets (ochre)
1 masking tape (blue/asahanada)
2 sheets of stickers (colour graded)
Spoil your creative self with some time to jot down thoughts and ideas in your own journal. Journaling is a calming way to slow down and reflect on your time and life in general.
Several possibilies to be creative – e.g. create a simple daily journal, like we do. Or create your personal bullet journal, with a weekly planner overview. Relax and enjoy!
Out of stock